Are Big Brand Medications Really Worth It?
Many people are fine with paying a little more for a brand name product over a generic knock off. When we're talking about comfort items like toilet paper or toothpaste, the difference may be more than just perception. However, when it comes to medication, you might want to think twice about whether or not it is really worth it to go with the brand name option.
There is no doubt about the fact that generic medications have the same quality, strength, and active ingredients as their more expensive counterparts. They are required by law to meet the exact same standards that apply to brand name drugs. So, if this is true, are so many people still forking over more money than they need to for their prescription medication? The answer could have a lot to do with doctors.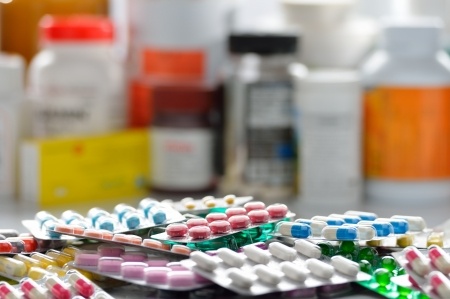 Are Doctors Biased Toward the Big Brands?
Recent studies have found that almost 50 percent of doctors harbor negative feelings about the quality of generic medications. One simple explanation for this could be that the huge ad spending of the major drug companies is paying off in its effect on doctors. Another possibility could be that doctors are simply remaining loyal to the big brands they have been prescribing for years without taking the time to investigate cheaper alternatives for their patients. Another reason is the patients themselves – they see a TV ad and ask the doctors to prescribe the highly advertised brand drugs – and the doctors may comply. Either way, this bias could be hurting the budget of many who rely on medications.
Are There Any Real Reasons to Fear Generics?
One thing that may stick out to anyone comparing brand name and generic versions of the same pill is the fillers mentioned on the ingredient list. While 5 percent of a pill may be used by the actual "active" ingredient, there is plenty more used up by fillers. Often, generics may use a different list of fillers than a brand name version. However, that in no way implies that the generic is of lower quality. Many people see a slightly different list and assume compromises are being made. That is not necessarily the case.
The only real concern could have to do with absorption of the medication in your bloodstream. Some doctors feel that consistency with a single drug — whether brand name or generic — is important to maintain proper amounts of absorption. Generics are not inherently worse than brand names in this regard, but if you have been taking the same brand name pill for years, switching could throw your absorption off. However, this issue may only apply to certain people and certain types of medications.
Brand named manufacturers have patent protection for years to recoup their research and development costs and are thus protected from competition.  Once a drug goes off-patent, many of the original manufacturer's actually create the first generics available to maintain their market share.
Final Answer: Generic or Brand Name?
The research is clear: generic drugs have the same quality as their brand name counterparts. After discussing it with your doctor, you should be confident that a switch to a generic version will do no more than help you save a lot of money on the exact same level of treatment. You can request an off brand the next time you fill a prescription at the pharmacy, or you can ask your doctor to phone in a new generic prescription that meets your needs. Don't miss out on the savings!
If you are looking for a discount drug card online, EasyDrugCard.com is it! Be sure to download your card today.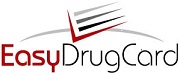 We're passionate about your Health!