As we mentioned in our blog post entitled How to Find the Same Prescription Drug for Hundreds Less, the simplest way to find the best price on prescription medications is to shop around. That blog post also includes our first 5 tips to save on prescription drugs, so check it out!
5 More Ways to Save
Today, we've got an additional 5 ways for you to save on your medications. Many medications aren't cheap, and they add up quickly. So, think of it this way: every little bit you can save is money in your pocket!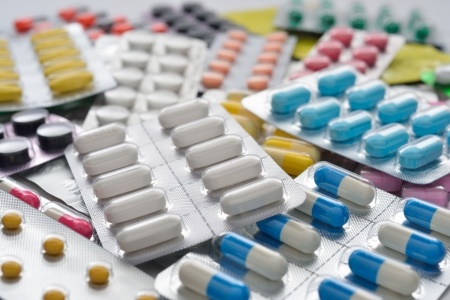 1. Look for and Use Prescription Drug Coupons
Major pharmacies and stores that have pharmacies spend a lot of money to send out fliers and direct mail. It can be well worth your time to flip through them to find prescription savings. You should also take the time to do a search online for available coupons. Sometimes you can even find savings offered directly from the drug company.
For example: Acanya Gel, a prescription acne medication, has a savings program on their website. Acanya often costs anywhere from $190 to $400 dollars, so their online offer that drops the price to around $35 is very attractive. Whether you're looking for adderall coupons or acetaminophen coupons, it's worth your time to look around.
2. Use Pharmacy Coupons and/or Discount Cards
Okay, this is pretty similar to the first tip today, but it was worth elaborating on. In this instance, we're suggesting you look for pharmacy specific coupons, and find out if your pharmacy offers a discount card. A pharmacy may have a higher price for a specific medication, but if they have coupons or a discount card available, their price can often drop below that of their competitors.
This is all part of being a smart shopper. Maybe Pharmacy A has a great acetaminophen coupon and Pharmacy B offers an exceptional adderall coupon. Don't be afraid to search for the best price. One word of warning though: make sure your doctor and pharmacist(s) are aware of all medications you are taking to prevent negative drug interactions.
3. "Hey Doc, Can I Get a Sample?"
You should ask your doctor for a free sample of a new drug. This not only saves you time in the short term, a 10- or 14-day trial can give you the time you need to really search around for the best price available on your prescription. Additionally, drug manufacturers often offer free 30-day trials through online discounts or magazine coupons, so look for those as well.
4. "Is There an OTC (Over-the-Counter) Alternative?"
Most OTC medications are cheaper than prescriptions, especially if you can find them in large quantities at a wholesale club like Sam's Club or CostCo, and sometimes there is an OTC alternative to prescription medications. Make sure you ask your doctor about over-the-counter alternatives before you fill your prescription.
5. Ask About Pill Splitting
While there are some pills that can't be split (e.g. coated or time-release capsules) many can be. Ask your physician if your prescription is appropriate for pill splitting. Buying a higher dosage pill that can be split often leads to substantial savings over buying a lower dosage pill. Splitting pills can take some time, but most pharmacies sell pill splitters that can make cutting pills in half much easier.
As you can see, three of our tips today involve asking your doctor questions. If your doctor knows you have concerns about the cost of your prescriptions, they'll help you find ways to make them more affordable. One last piece of advice: when you are searching for the best price on your medications, make sure that you aren't sacrificing your health to do it. Don't skip doses or delay filling your prescriptions as a way to save money. This can negatively affect your health, which can lead to more visits to the doctor or even the ER, negating any perceived savings. Use our money saving tips instead.