One week plan that will allow you to take control of your emotional wellness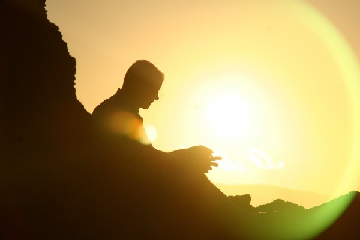 There's a pattern of behavior that prevents us from finding the stress coping solutions we are looking for. Many people wait until they hit rock bottom before they look for advice, and then they try to throw every solution at the problem right from day one. When that doesn't work they quit in frustration and assume that they are powerless to improve their situation.
When stress has you down, you need to remain calm and patient as you enact coping strategies. By following the seven day plan below, you can take control of, and overcome, the issues that are causing stress in your life.
Here's a one week plan that will allow you to take control of your emotional wellness one day at a time:
Day One: Alone Time
You need to make some time to listen to yourself. Set aside no less than an hour and use this opportunity to practice meditation or any activity that helps you relax.
Go outside for a 5-10 minute walk around the block – nature helps remove stress.
Day Two: Exercise
Physical activity can have an enormously positive effect on your outlook on life. Schedule time for exercise and follow through.
Start slow, a short walk, then go just 10% further to slowly increase your exercise and build your endurance.
Day Three: Set Goals
You need a mix of short- and long-term goals to keep you focused on positive empowerment. Write down a list of things you want to achieve, and keep looking forward.
Short-term goals: What needs to happen in your life today, this week and this month?
Long-term goals: Start a fun bucket-list and dream big.  Don't worry about the "how" – just dream.
Day Four: Prepare
You have started to take action and plan for the future. As you look forward, it's important to acknowledge that things aren't always going to be sunny. Make a list of the things that cause the most stress in your life, then write down one thought about how you will react the next time each of these issues comes up. 
Stress is the fear of anticipated future pain, preparation to deal with it puts you in control and helps reduce the stress.
Day Five: Seek Advice
Ask trusted friends, family, and coworkers for constructive criticism about your personal choices, your work. This feedback can be vitally important in your efforts to curb stress in the future.
No one has all the answers, getting a fresh perspective on your situation provides alternatives you hadn't considered.
Day Six: Reach Out
Building new relationships is one of the greatest achievements you can make. You probably can't make new friends overnight, but you can begin a plan that will lead to meeting new people.
Volunteering, signing up for community groups, and starting a new hobby can all introduce you to new social scenes.
Day Seven: Take a Risk
Taking healthy risks can be exhilarating.
Use this day to do at least one positive activity that is out of character for you. Maybe you could even take a step to overcome a fear.
Following these seven simple steps will put you in a much better place in one week's time. If you stay patient you can overcome the stress you are feeling and take control of your emotional wellness.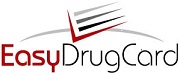 We're passionate about your Health!