The Holiday Season and the Worry it Brings
Author: Megan K. Fischer with Peter J. Rice
The holiday season is a wonderful time of year for most people, however it does come with some consequences. We try to share our appreciation for most people in our lives and it often times leads to stress, anxiety, and debt. For those of us who may not be able to spend the holidays with those we care about, there can be serious side effects. Depression runs amok for many people during the holidays. It decides to roar its angry head and that sadness is only strengthened by the anxiety that follows the holidays.
Depression is one of the most common mental disorders in the United States. It can be caused by genetic factors, biology, environment, and psychological factors. There are many different forms of depression that have various different impacts of a person's life. Seasonal affective disorder is a type of depression that is common during winter months. Generally, this type of depression will begin to lift in the spring and summer months. Winter is accompanied by less natural light, social withdrawal, increased sleep, and weight gain.
Symptoms of depression include but are not limited to:
Persistent sad, anxious, or "empty" mood
Feelings of hopelessness
Irritability
Feelings of guilt, worthlessness, or helplessness
Loss of interest or pleasure in hobbies and activities
Moving or talking more lowly
Feeling restless
Difficulty concentrating, remembering, or making decisions
Decreased energy or fatigue
Difficulty sleeping, early morning awakening, or oversleeping
Appetite and or weight changes
Thoughts of death or suicide
There are many treatments for depression that can greatly help with it symptoms. Talk to your healthcare provider or local pharmacist about your options for treatment and to learn more about resources for help.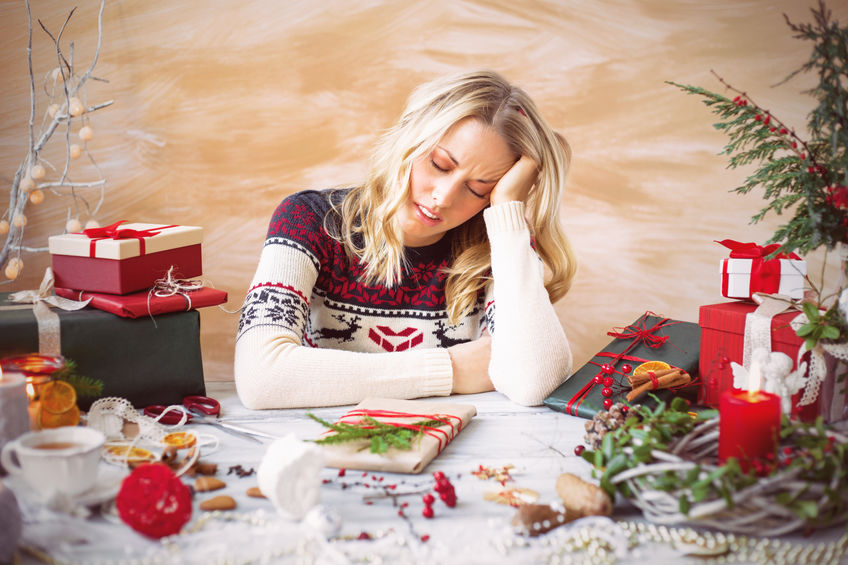 Some tips that can help in addition to treatment for depression are:
Stay active and exercise
Set realistic goals for yourself
Try to spend time with others
Try not to isolate yourself
Expect your mood to gradually improve, not immediately
Continue to educate yourself about depression
Talk to your healthcare provider or counselor
Anxiety is often considered an expected part of a person's life. Feelings of mild anxiousness can normally accompany problems, big tests, or even important decisions. If these feelings do not fade it could be signs of an anxiety disorder. In anxiety disorders, these symptoms do not go away and can worsen over time until they begin to interfere with daily activities.
Symptoms of anxiety can include:
Feeling restless, wound up, or on edge
Easily fatigued
Difficulty concentrating
Irritability
Muscle tension
Difficulty controlling feelings of worry
Sleep problems, such as staying asleep or falling asleep
Panic disorders are a form of anxiety where people have recurrent unexpected panic attacks. A panic attack is a sudden episode of intense fear that comes on quickly and reaches their peak within minutes. An attack can occur unexpectedly or can be triggered by a feared object or situation.
Symptoms of a panic attack can include:
Heart palpitations, pounding heartbeat, or an accelerated heartbeat
Sweating
Trembling or shaking
Shortness of breath, or sensation of smothering or choking
Feelings of impending doom
Feelings of being out of control
There are many ways to help manage anxiety disorders. There are support groups for anxiety, both in person and online. Some people may find benefit in group support. Always check with your healthcare provider before initiating any new treatments. Stress management techniques and meditation can also help with anxiety disorders. These techniques can enhance the effects of anxiety therapies and help promote calming effects. Research also suggests that exercise can also improve anxiety but it should not take the place of standard care.
While both anxiety and depression can vastly impact your life, there are many ways to manage them. For more information about depression and anxiety or management techniques, please talk to your local pharmacist of healthcare provider. More information can be found at the National Institute of Mental Health. While the holidays often exacerbate these symptoms, understanding how to manage these conditions can allow the holidays to be enjoyable. The key is to take time for your own self-care and not let the stress of the season impact your health.
References
https://www.nimh.nih.gov
About Megan K. Fischer
Megan Fischer is a Doctor of Pharmacy student with University of Colorado Skaggs School of Pharmacy and Pharmaceutical Sciences. A student by day and a workhorse by night, Megan works as a student researcher at her school of pharmacy and as an intern pharmacist at Poudre Valley Hospital. She is an active member of the American College of Clinical Pharmacy (ACCP) and Industry Pharmacists Organization (IPhO). She graduated from University of Colorado at Boulder with a degree in Biochemistry and minored in Chemistry and Economics. Megan plans to work as a clinical pharmacist specializing in critical care or infectious disease after graduation. In her free time, she hikes and camps all the while trying to find moments for a nice nap.