The flu has become quite widespread this year. On the map below, provided by the Centers for Disease Control (CDC), you can determine how widespread the flu is in your area. Here are a few reminders of how to protect yourself and your loved ones from getting the flu. Patients that are at high risk should contact their healthcare professional promptly if they recognize symptoms of the flu.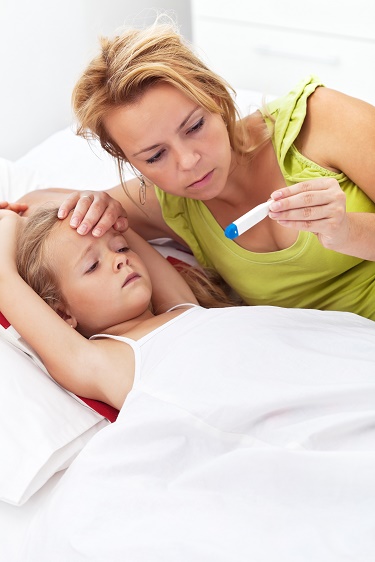 The CDC stated,"Physicians should be aware that all hospitalized patients and all outpatients at high risk for serious complications should be treated as soon as possible with one of three available influenza antiviral medications if influenza is suspected, regardless of a patient's vaccination status and without waiting for confirmatory testing," says Joe Bresee, branch chief in CDC's Influenza Division. "Healthcare providers should advise patients at high risk to call promptly if they get symptoms of influenza."**
If you do find yourself one of the many who fall victim to the flu, it is important that you take the time to take care of yourself. The following steps are what will generally be most beneficial if you come down with the flu.
1. Follow Your Healthcare Professional's Advice
It is important to follow the directions and advice of your healthcare professional. If you are given antiviral medication, such as Tamiflu or Relenza, make sure that you follow the prescription directions. Inform your healthcare professional about your medical history so that they can properly prescribe your course of treatment.
2. Sleep
Make sure you get the sleep you need. Your body needs time to recover, so the extra sleep can help your body heal. If you feel tired, lay down. Create a quiet environment so that your sleep is restful. A dark room with quiet music can help set the stage to get that added sleep your body needs.
3. Drink Plenty of Fluids
Hydration is important to your recovery process. Drinking fluids can help flush the toxins from your body and restore lost fluids, especially if you are vomiting or have diarrhea and/or a fever. A variety of liquids can be helpful, such as fruit juices, clear broth, water and tea. Avoid diet sodas, coffee or alcohol, as these are considered diuretics and may cause dehydration.
4. Wash Your hands
Keeping your hands clean is an important step to avoiding and not spreading the flu. Continuous hand washing with soap and water or using antibacterial hand wipes or gel can help keep the germs away.
5. Cover Your mouth
If you are coughing, make sure that you cover your mouth with your inner-elbow before you cough. It is recommended by healthcare professionals to use the elbow method as opposed to your hand so that the infection is not spread by your hands to someone else that may contract the illness.
6. Don't Push Yourself Before You Are Ready
Listen to your doctor's advice. If your physician says to stay home in bed and rest, DO IT! We often overextend ourselves to get going before we are actually ready. This may prolong the illness and infect other people. No one wants a sick co-worker, an ill individual in the store, or an ill parent coming to school or daycare.
7. It's Okay to Ask for Help
If you need help, ask your family or friends. Simple tasks like food shopping or making a meal can be overwhelming. Many times your friends or family are very willing to help out, especially if you are not feeling well. Asking for help can help you build a sense of community with those people, and then when you are able and feel better, you can return the favor to them when they need assistance.
When you focus on your own recovery, it will help you feel better sooner. There's plenty of time to do all those "urgent" tasks later.
**Centers for Disease Control Press Release on Thursday, January 15, 2014, 1:00 p.m. ET