Alcohol Over Indulgence
Authors: Megan K. Fischer with Peter J. Rice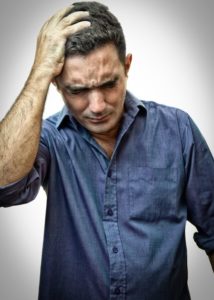 Every new year, resolutions are made. Whether the resolutions are to be more active, find a work life balance, eat healthier, or drink less, many goals are often abandoned throughout the course of the year. After the holidays we all feel the need to cleanse. Over indulgence of comfort food and drinks is incredibly common.
Alcohol is one of the most abused substances across the United States. Approximately 27% of people over the age of 18 engaged in binge drinking in the past month and around 7% engaged in heavy alcohol use. 70% of people report drinking in the last month according to a 2015 national survey on drug use and health. Binge drinking is defined as 4 drinks for a woman or 5 drinks for a man over the course of 2 hours. Heavy alcohol use is defined as drinking on 5 or more days in the past month.
Alcohol use disorder (AUD) is defined as a person who has uncontrolled and problematic drinking. This disorder can range from mild to severe depending on the symptoms. Even a mild disorder though can lead to problems, thus treatment is important. Untreated AUD can cause lasting health changes, particularly damage to the brain. Heavy drinking may not always indicate AUD but can increase the risk of a person succumbing to AUD.
The effects of alcohol on the body are vast. Alcohol interferes with brain communications pathways affecting the way the brain looks and works. Such changes in brain activity can change mood or behavior making it harder to think clearly and move with coordination. These are the normal symptoms of intoxication in most people and thus are more recognizable to the general public. Alcohol however can also create heart issues. Drinking excessively over an extended period of time can cause stretching or drooping of the heart muscle, irregular heartbeat, stroke, and high blood pressure. Additionally, liver issues can develop with excessive alcohol consumption. The liver can become inflamed and have steatosis, alcoholic hepatitis, fibrosis, and even cirrhosis. Alcohol use within the last six months disqualifies patients for a liver transplant. Excessive alcohol use can also lead to pancreatitis and increase the risk of cancer. Additionally, alcohol weakens the immune system making the body an easier target for disease.
There are many options to get help for alcohol abuse problems. While most people think only of alcoholics anonymous and long term residential rehab programs, there are also outpatient professionally led treatment options. These outpatient options include individual or group meetings, prescriptions for alcohol withdrawal, and family therapy. Treatment sessions include behavioral treatments, meant to change drinking patterns and medications to help stop drinking and prevent relapse. Both doctors and therapists can provide these treatment sessions. Pharmacists can provide educational information regarding the options for alcohol treatment therapy, both medications and behavioral therapy. Generally, outpatient treatments are recommended in alcohol abuse situations, but if this option fails, rehab becomes a recommended option. Once a certain level of withdrawal and abstinence is reached alcoholics anonymous is a good option for support and to maintain sobriety. Regardless of the treatment option decided upon, it is important to find a higher quality of care in your health care professionals. This means making sure the treatments are grounded in science and designed to help people with alcohol problems.
If you are thinking about treatment, talk with your local pharmacist or primary care doctor about options and first steps. Additional information can be found at the National Institute of Alcohol Abuse and Alcoholism.
References
https://www.niaaa.nih.gov